Description

Payment Methods

Shipping and Tracking
Electric Heater 300W Mini Desktop Heater 220V Small Space Heater Vertical Mute Heater Keep Warm Household Quick Heat Winter - White
Parameter
Product size: about 15 * 16cm
Material: ABS + Electronic components
Rated voltage: AC220V / 50Hz
Heating element: Corrugated heating body
Security: Intelligent overheating and power failure protection
Noise: ≤ 50db (1 meter distance)
Heating range: 10m
Weight: 450g
Features
1.This little devil heater uses corrugated heating wire and a bionic turbo seven-leaf fan, which can quickly and evenly heat, recover cold air, and bring you warm wind, making you still feel warm as spring in cold weather.
2.One-button start, simple operation, plug in the power and turn on the switch to enjoy the warmth, very suitable for the elderly who are not good at using electrical appliances for heating.
3.The compact body has large energy, no light and low noise during operation, it can easily warm your hands and feet, and make your frozen hands warm and flexible. It is a necessary heating artifact for the office in winter.
4.Overheating protection device and automatic fuse: When the temperature of the machine is too high, the machine will automatically cut off the power to stop heating; the temperature inside the fuselage exceeds the safety value of the fuse, and the power will be automatically cut off.
5.Equipped with anti-scalding net cover, the design of fine holes can prevent fingers from reaching in and avoid injury.
6.With DIY stickers, you can DIY as you wish and create your own personalized and unique heater according to your hobbies.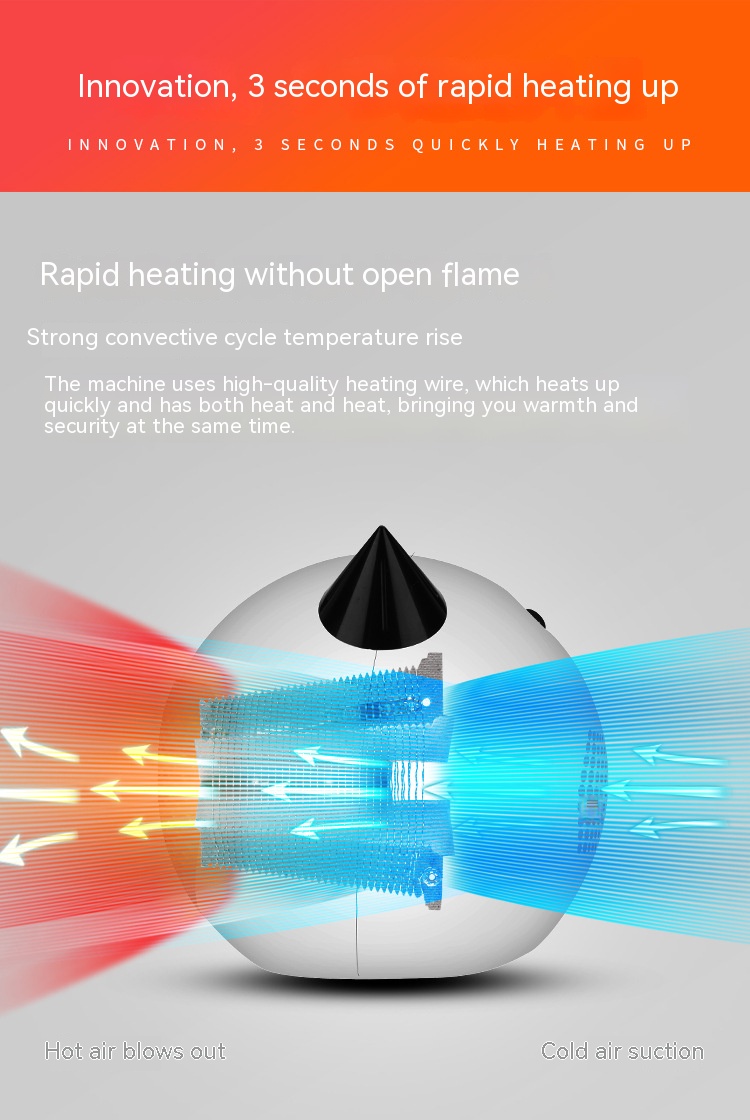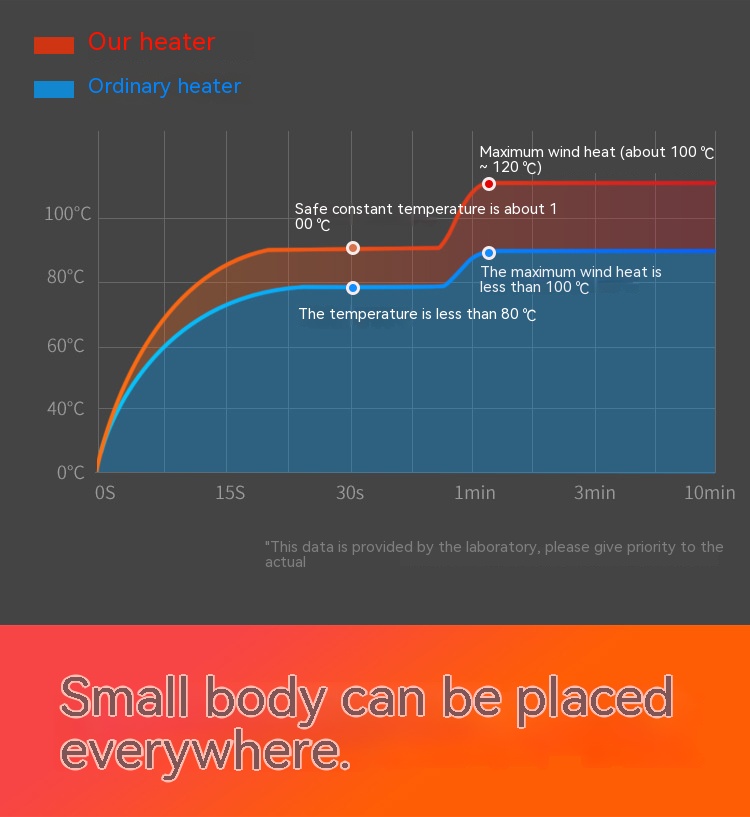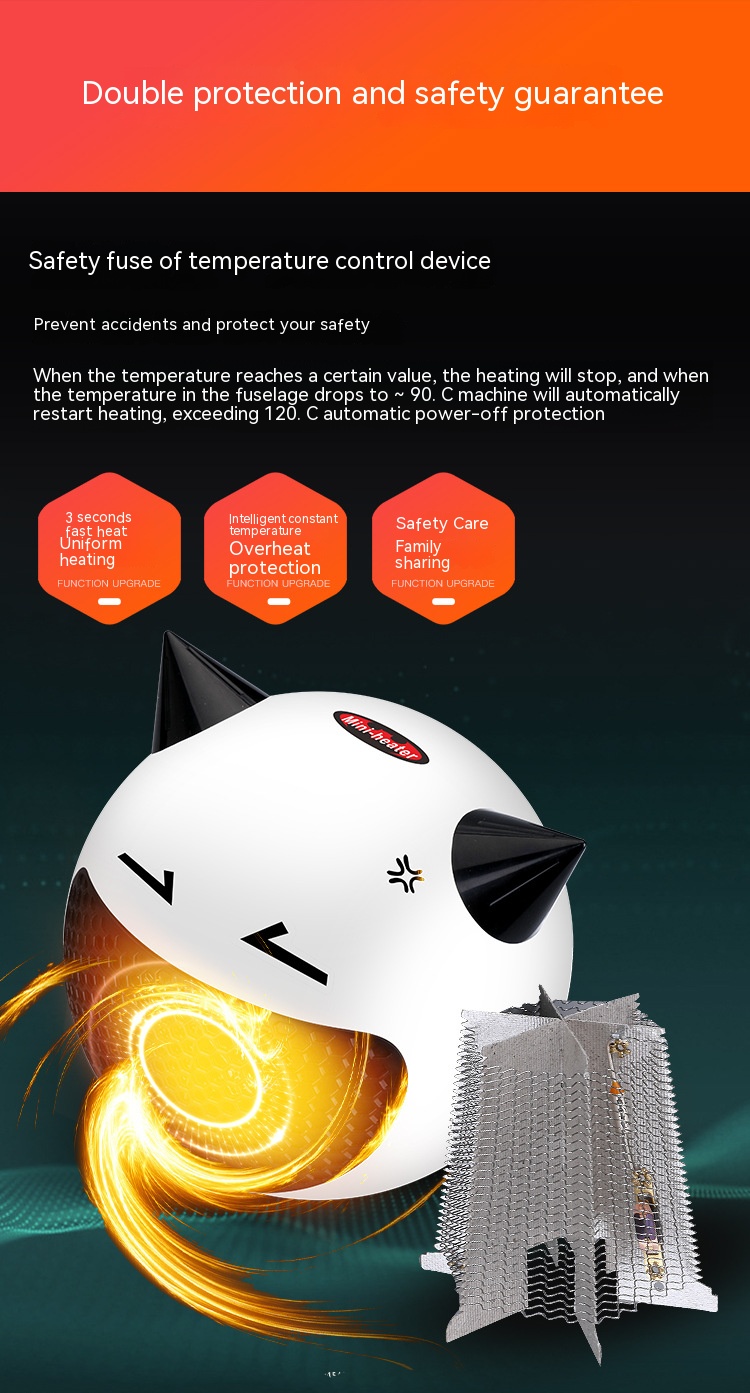 Package Included
1* heater
1* DIY stickers
1* English User Manual
2Fdeal securely accepts the following payment methods

For PayPal offline, please contact support@2fdeal.com




Credit Card (Accepts Visa, MasterCard, JCB)




Giropay (For Germany)
Giropay is currently only for customers in Germany.
Giropay is an online payment method offered by over 1,500 banks and savings banks. Based on online banking with PIN and TAN, it allows payment via online transfer - and this is easy, fast and secure. For payment with Giropay, you only need an online banking account with a participating bank or savings bank. The merchant will receive a payment guarantee from the bank of the buyer immediately after successful payment and can thus directly send you goods or services.



Sorfot Banking (For Austria, Belgium, Germany, Italy, Netherlands, Poland, Spain, Switzerland)
2Fdeal accepts payments through SOFORT Banking, a European-wide payment method available in 8 countries (Austria, Belgium, Germany, Italy, Netherlands, Poland, Spain and Switzerland). You will pay for successful transactions quickly and easily.




Webmoney (For Russia, Germany)
WebMoney is an online payment settlement system established in Russia in 1998.It is one of the largest electronic payments processors in Russia by number of users, with the company reporting 41 million registered accounts and 300,000 active weekly users in early 2020,[ and 100,000 stores accepting payments via the system.




PayU (For Czech Republic)
PayU is a fintech company that provides payment technology to online merchants. The company was founded in 2002 and is headquartered in Hoofddorp, Netherlands. It allows online businesses to accept and process payments through payment methods that can be integrated with web and mobile applications.




iDeal (For Netherlands)
With iDEAL you can make online payments in a reliable, secure and easy way. Payments are done using the mobile banking app or the online banking environment of your own bank. iDEAL is a direct online transfer from your bank account to the bank account of an entrepreneur.




Eps (For Austria)
2Fdeal.com accepts customers to pay EUR through EPS payment method. It provides a simple and secure process of online payments to millions of users in Austria with payment guaranteed. With EPS, the processing currencies and settlement currency will be EUR.
Payment Features: all Austrian banks supported, refunds available(within one year), real-time transaction, easy operation.
Trading limit: 1 EUR to no limit




Bancontact (For Belgium)
Bancontact, formerly known as Mister Cash, is the most popular online payment method in Belgium. Using this online payment method is to be highly recommended. It lets customers make real-time card transactions to buy products and services. A Bancontact card with a PIN number is issued to customers who open a Belgian bank account. It's linked to a customer's current account and is accepted in most retail stores in Belgium.
EUR is only the acceptance currency and preferred currency if you use the Bancontact. Minimum amount for a single transaction is 1 EUR and there is no limit for maximum amount for a single transaction. No risk of dishonored payments. Support direct refunds and mobile payment. With 365 days of refunds limit.




OXXO (For Mexico)
OXXO allows customers to pay bills and online purchases in-store with cash. To complete a transaction, customers receive a voucher that includes a reference number for the transaction. Customers then bring their voucher to an OXXO store to make a cash payment.




Polipayment (For Australia, New Zealand)
POLi Payments Pty Ltd is an online payments company based in Melbourne, Australia. It is the developer and provider of POLi, an online payment system that is used by merchants and customers in Australia and New Zealand. POLi Payments has been acquired by SecurePay Holdings, a fully owned subsidiary of Australia Post.
For payment besides above ones, please contact support@2fdeal.com
(PayPal is still available offline)
From China Warehouse

- Airmail
Airmail is not trackable, it is less secure compared with delicated express line or registered mail service.
Delivery Time​:​​​​​​ 10-35 business days
Note: Suspended from 2020.

- Registered Airmail
Delivery Time​:​​​​​​ 8 - 25 business days
How to track the package: http://www.17track.net

- e-Packet Service
Apply to Canada, Russia.
Delivery Time: 8-16 busienss days for delivery.

- US Direct (Express Line)
Delivery Time: 5-9 Business Days for Delivery

- US Direct (Special Line)
Delivery Time: 9-16 Business Days for Delivery

- German/ UK/ France/Spainish/ Italian Express
Delivery Time: 6-14 business days on average
How to track the package: http://www.17track.net
No customs issues, clearance is handled by shipping companies in Netherlands (or another different Europe country).
Tax prepaid by 2Fdeal.

- Mid European Express
Delivery Time: 6-14 business days on average
How to track the package: http://www.17track.net
No customs issues, clearance is handled by shipping companies in Netherlands (or another different Europe country).
Tax prepaid by 2Fdeal.

Worldwide Express Shipping (DHL, EMS)
Required extra shipping fee depends on the weight paid by customers.
Duty for express shipping generated by local customs is paid by customers. Please make sure that you are capable of clearance before choosing this shipping method.
Delivery Time: Within 1 week
How to track the package: http://www.dhl.com http://www.ems.com.cn
Consult: support@2fdeal.com

From German Warehouse
Items with "Ships from Germany" or "Versand aus Deutschland" will be shipped from Germany Warehouse
(https://www.2fdeal.com/c/german-warehouse_0379)
- Local DPD $4.5 (2-7 business days)
- Local DHL $5.5 (1-5 business days)

From Hong Kong Warehouse
Items with "Ships from HK" will be shipped from HongKong Warehouse
- UK/ Germany/ France/ Spain/ Italy Express $3 (5-14 business days)
- Registered Mail $5 (7-15 business days)