Description

Payment and Shipping
Dear Valued Customers,
1. Please choose shipping service from German Warehouse which costs $4.5 to Germany by Local DPD and $7 by German Post to other countries. If wrong shipping method is chose, your order would be delayed till difference is paid.
2. Please do not choose items from different warehouse, otherwise, orders will be suspended.
ULTON FEV BF1 Squonker 23mm 316SS RDA Rebuildable Dripping Atomizer w/BF Pin
ULTON FEV BF1 Squonker 23mm 316SS RDA Rebuildable Dripping Atomizer w/BF Pin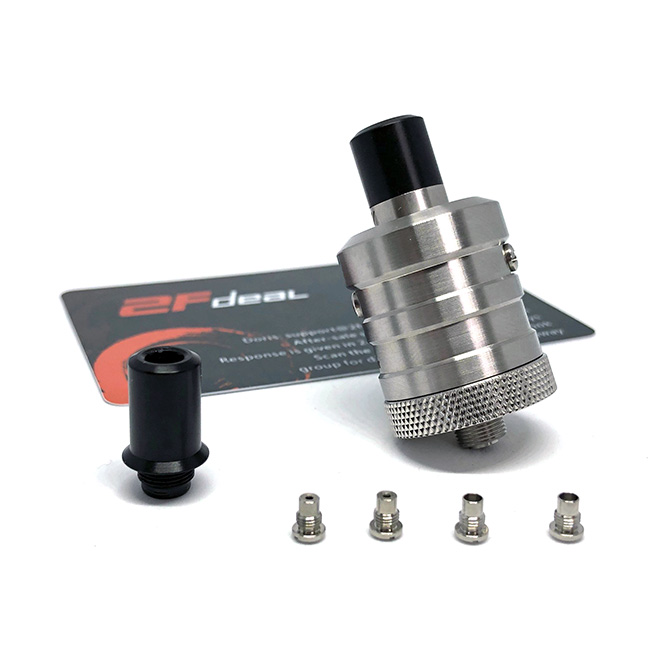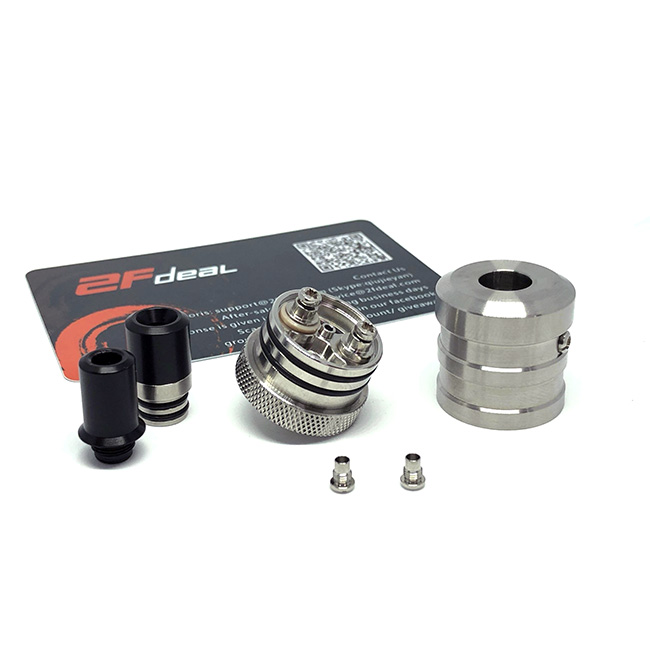 Parameter
Diameter: 23mm
Length without DripTip: 27.5mm
Weight 54g

Features
510 threading;
316ss material;
Bottom feeding option;
Airscrews: 1x1.4mm, 1x1.2mm(installed), 2x2.1mm
23mm diameter


NO LOGO Version



Package Included
1* ULTON FEV BF1 Squonker 23mm RDA Rebuildable Dripping Atomizer w/BF Pin
1* Spare Drip Tip
1* Pack of Accessories

(Original doesn't come with these but ULTON's version does)
1* Solid Pin
2* 0.9mm airflow screws
2Fdeal securely accepts the following payment methods
PayPal
PayPal deposit, Credit card, e-Check, Debit Card, and EFT (through PayPal)
SEPA, Giropay (please choose EUR currency in 2fdeal store before you choose this payment method)
For payment method except PayPal, you are required to reach to doris@2fdeal.com
Western Union

Shipping and Tracking
From China Warehouse
Free Shipping on Order Larger than $15
- Airmail
Generally, 2fdeal.com ships goods via Registered Airmail.
If your order amount is less than $25, the code provided is not for tracing, it is not traceable.
Delivery Time​:​​​​​​10-35 business days
- Registered Airmail
Delivery Time​:​​​​​​8 - 25 business days
How to track the package: http://www.17track.net
No free register mail for United Kingdom, Germany, Russia and Sweden as we highly recommend and provide the other free shipping methods (UK Express/ German Express/ E-packet/ Mid-Euro Express) for these coutries when order exceeded certain amount.

- e-Packet Service
Apply to United States and Russia
8-16 busienss days for delivery. Free e-packet service for order amount larger than $20.
Order less than $20 without paying tracking number would be shipped by Lao airmail service.
- German/ UK/ France/Spainish/ Italian Express
For order ≥$35 Free
For order ≤$35 $3 required
Delivery Time: 6-14 business days on average
How to track the package: http://www.17track.net

- Mid - European Express
For order ≥$50 Free
For order ≤$50 $5required
Delivery Time: 6-14 business days on average
How to track the package: http://www.17track.net
(No customs issues for customers)
Worldwide Express Shipping (DHL, EMS)
Required extra shipping fee depends on the weight paid by customers.
Duty for express shipping generated by local customs is paid by customers. Please make sure that you are capable of clearance before choosing this shipping method.
Delivery Time: Within 1 week
How to track the package: http://www.dhl.com
http://www.ems.com.cn
Consult: support@2fdeal.com
From German Warehouse
(No customs issues for customers)
Items with "Ships from Germany" or "Versand aus Deutschland" will be shipped from Germany
(https://www.2fdeal.com/c/german-warehouse_0379)
- Local DPD $4.5 (2-7 business days)
- Local DHL $5 (1-5 business days)